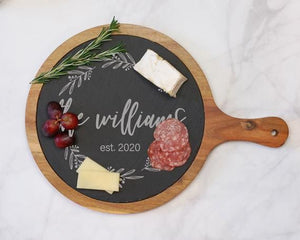 If you need some ideas for gifts, or just like reading... Click here!
---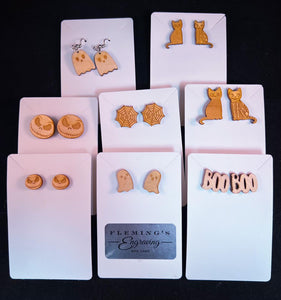 We have so many things we are looking forward to in fall. the leaves changing colors, the cooler temperatures, football season, and soon, Halloween will be upon us! Our shop is looking very festive for fall these days with pumpkins all around and we have some great new Halloween earrings for sale, made right here in our shop.
---
• medals • summer • swim team awards • Virginia awards • Williamsburg • Williamsburg sports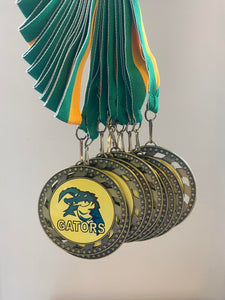 In the Williamsburg, Virginia area where our shop is located, summer swim team is a BIG deal. Some of our summer league teams have been in existence for over 30 years. Every year we have the distinct honor of crating most of the local teams' awards for each swimmer and the top swimmers in each category. We always enjoy seeing the awards the team's representatives come up with from year to year and some teams have even created special plaques given to the swimmer the first year and then each year that they participate, an engraved plate with that year...
---
• Custom gifts • Dad • Engraved Gifts • father's day • Father's Day Gifts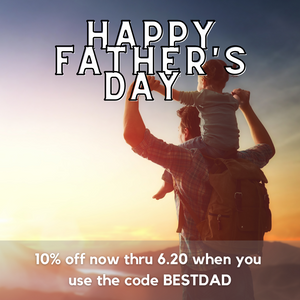 "Every father should remember that one day his son will follow his example, not his advice." - Charles Kettering Fleming's Engraving is a successful small business founded by Fleming Buck and is now managed by his son, Jason. Father's Day is a special time to celebrate all the Dads out there that work hard and love their kids in the best way possible.  We love to create customized engraved items for special Father's Day gifts. Check out our site for ideas or send us an email at orders@flemingsengraving.com to discuss an idea you may have. We can engrave your own...
---
• Class of 2022 • Congratulations • grad • graduate • graduation • graduation gifts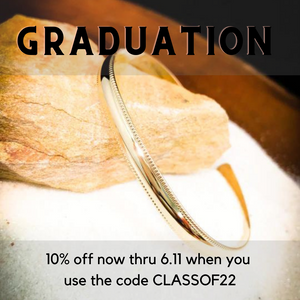 Graduation is always a special time. Think back to when you graduated from high school... how exciting it felt to be embarking on adulthood and new independence.  Many kids today are excited to embark on a new chapter, whether that be college, trade school, the military or other opportunities. Giving them a special graduation gift that they'll treasure for years to come is something everyone thinks about. Some of the most popular and timeless graduation gifts are often customized items like jewelry, watches, engraved Yeti's, engraved guns, keychains, a customized frame to hold a diploma, or even a  monogrammed jewelry box. At...